The Hunters Hill Club membership comprises a wide spectrum of interests which are well catered for by regular club functions and activities as well as local outside interest groups.
The following are various small group activities offered by the club.
As Probus Club members we pride ourselves in welcoming our new members and sharing our interests.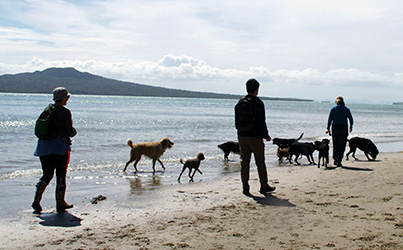 Dog Walking
This is a popular exercise/social activity requiring only mobility and a dog. During or after the walk, a refreshment stop will be on the plan to be advised by the Activity Leader.

You have no dog? That is ok, you are still welcome to join in and enjoy the social aspect and exercise this group offers.

The group meets, currently on a monthly basis. This may be changed to a more frequent basis at a later time, subject to demand and popularity of this activity. If you are interested, please contact Peter or Judy and express your interest and they will keep you informed about future walks.

Activity Leader: Peter Kelly Mob. 0411 696 583 or Judy Davey Mob. 0419 633 149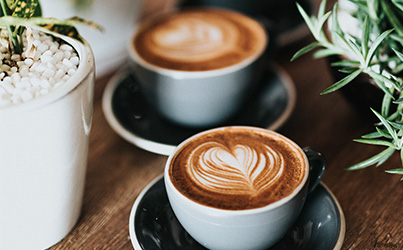 Coffee Mornings
If you feel like a catch up with some of your Probus friends this is a good place to meet.

There is no booking required , just turn up and enjoy the company in the fresh air.

The activity takes place every Thursday at 10am at
The Sunroom Hunters Hill Café
20A Alexandria St.
Hunters Hill (Inside the church grounds)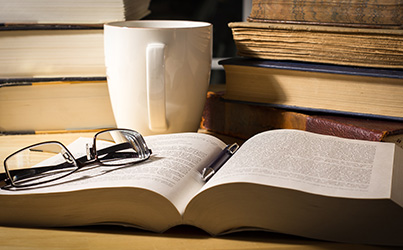 Book Club
The Book Club group works democratically to decide what works are read and discusses them in a friendly social way.

Discuss your impressions over a cup tea or coffee with others who have read the book. Leave a favourite book to share or borrow a book.

Meetings are held on the 3rd Friday of the month at Hunters Hill Museum at 14:00.

Convenor: Margaret Timbs Mob. 0438 063 620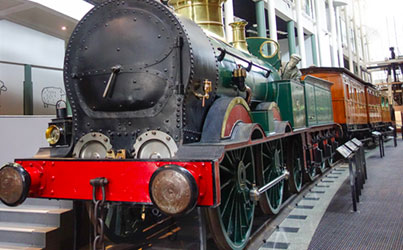 Technical Outings
For those with an interest in outings to technical exhibits, the Club arranges outings to places such as the Australian Maritime Museum and Powerhouse Museum at Darling Harbour, ANSTO at Lucas Heights, the NSW Rail Museum at Thirlmere and Cockatoo Island.

Technical Outings are arranged arranged for the second Tuesday of every second month to take place on week days and to include a light lunch where cafe facilities are convenient. Public transport is used wherever possible to access the location or car sharing between participants is arranged if necessary.

Booking to participate is made at the Club General Meeting no later than the month before the outing and payment is also made then if individual payment on the outing day is inappropriate.

Activity Leader: David Lorschy. Mob. 0428 247 708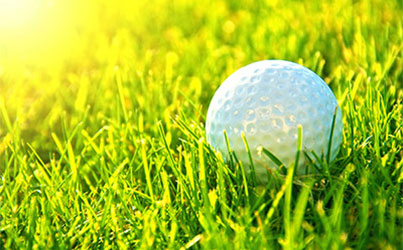 Golf
Do you play golf or used to play golf, but haven't played for a while? Why not join our Club Golf Group. We play the game for fun, exercise and relaxation and all Probus club members are welcome.

We usually play 9 holes once a fortnight (to be reviewed) and we usually play on courses in the surrounding local area of Hunters Hill such Lane Cove, Chatswood, North Ryde and Massey Park.

Players need to bring or hire their own equipment with the cost expected to be around $18-$22.

Group Co-Ordinator: Jim Likidis Mob. No. 0412 090 400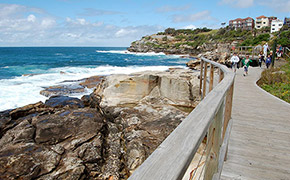 Scenic Roaming
An opportunity to gather together with members and friends who like to roam, that is to walk, explore, discover and investigate things that interest us along the way. On the list is always the botanic gar-dens, Balmain, Barangaroo, Watsons Bay and some of the other fabulous places near and around our harbour.

Scenic Roaming will happen on the fourth Thursday morning of each month, and some members and friends like to have lunch at a scenic spot or café before returning home.

Typically we will travel by ferry.

We encourage fellow roamers to make suggestions for the coming month(s).

Activity Leader: Rick Collins - Mob. 0411 023 473 or Margaret Conley - Mob. 0407 931 945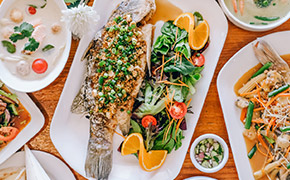 Exotic Dining
Group leader, Dean Letcher, will introduce you to these new experiences at lunch in ethnic restaurants on the 1st Thursday of every month.

It should cost less than $40 per head but the menus will be chosen in advance by the leader. If you wish something different or additional then you order it and pay for it.

Each outing will be in the Newsletter and announced at the members monthly meeting. You will need to add your name to a list and receive a sheet with details. Numbers are limited. Pay at the restaurant.

Dean Letcher: [email protected]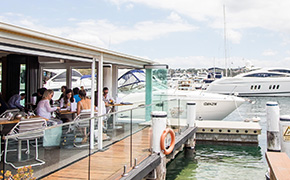 Scenic Dining
Within 20 km of Hunters Hill there are over a dozen eateries with fabulous Harbour vistas and less than $40 lunch.

Join the group for food with a view. A different venue every month on the second Friday. Watch the Newsletter and hear the announcements at the members monthly meetings.

Dean Letcher: [email protected]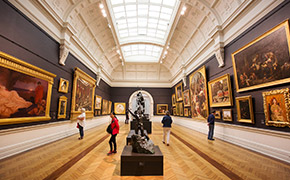 Art Gallery
No need to go to Canberra or the NSW Art Gallery when there are scores of small and interesting workshops, studios and exhibitions to visit locally.
Organised for every 4th Friday of every month. Usually no entry fee, introduction by artist or gallery director, morning tea /lunch nearby.

Watch the Newsletter and hear the announcement at the members monthly meeting then add your name to the list for each visit. Numbers may be limited

Contact Margaret Timbs to express your interest via [email protected] or 9816 2374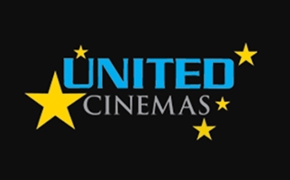 Movies
For those with an interest in going to the movies once a month at United Cinema, Circular Quay
Contact Sandy Mower on 0478 630 620 to find out more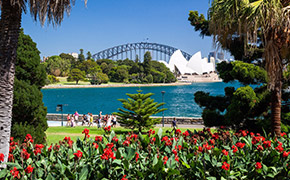 Botanical Gardens
Many Probus people have enjoyed gardening and being amongst growing plants whether exotic or Australian natives.
They all know that it can be hard work and are obliged to rely on expensive gardeners or, because they live in a home unit, are reduced to balcony gardens which can be nice but are of necessity limited in area and variety.
This is a group to bring back variety and accessibility to your garden life by going to where the plants are.
Wine Appreciation (Probacchanalians)
A new interest group has been inaugurated which will give our members a broad knowledge of wines of the world— and for those who are already aficionados, the opportunity to share their knowledge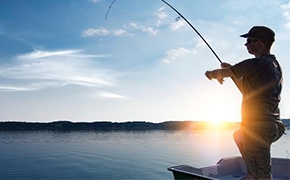 Fishing
Our fishing group consists of both men and women. We will rent boats to facilitate fishing in the harbour. Also we plan trips where we can fish of the bank. New group members are always welcome. If you don't have your own fishing gear we can lend you everything you need.
Tight Lines
Peter: 0411 696 583